Hi everyone, have you ever wondered how a wireless speaker works? Maybe you've seen one in the store and thought it looked pretty cool, but weren't sure what made it tick. Well, I'm here to tell you! In this article, we'll break down exactly how a wireless speaker functions so that next time you see one, you know just what's going on under the hood.
Wireless speakers are becoming increasingly popular for their convenience and ease of use. By allowing us to stream music from our phones or other devices without having to worry about cables getting tangled up or running out of reach, they make listening to our favorite tunes an effortless experience.
So let's dive into understanding the technology behind these helpful little gadgets!
Bluetooth Technology
I'm sure you've heard of wireless speakers, but have you ever wondered how they work? The answer lies in Bluetooth technology.
It's a form of communication that allows two electronic devices to connect and transmit data wirelessly over short distances – usually within 30 feet. Audio compression is used to reduce the amount of memory needed for storing digital audio files on mobile devices so that it can be transmitted quickly and accurately over the wireless range.
Using Bluetooth technology, a user can pair their device with any compatible speaker by simply turning on their device's Bluetooth connection. Once connected, music stored on their device can be streamed directly to the speaker without having to use wires or cables.
This makes wireless speakers incredibly convenient as they don't require plugging into an outlet or connecting to other components like traditional wired speakers do. Wireless speakers come in all shapes and sizes and provide great sound quality while offering portability and convenience.
They are perfect for taking your favorite tunes wherever you go!
How Sound Is Transmitted
I'm sure many of us have wondered how a wireless speaker works. The truth is, it's pretty fascinating!
In order to transmit sound from one device to another wirelessly, the original source needs to be converted into a digital signal and compressed into a waveform format. This compression allows for more efficient transmission over short-distance radio waves. Once this has been done, the signal can then be boosted which makes it stronger so that it can travel further distances without losing fidelity.
The next step involves sending the audio signals through an amplifier in order to increase its power level before being broadcasted via Bluetooth or Wi-Fi technology. These types of frequencies are able to cover longer ranges than traditional radio waves while maintaining high quality sound clarity. Additionally, they also allow multiple devices such as televisions and phones to connect at once.
Wireless speakers are able to take this transmitted data and convert it back into analog signals using specialized circuitry within their hardware. This process gives us the ability to listen through our favorite songs with crystal clear audio output no matter where we may be located within range of the broadcasting device.
All these steps combined make up the incredible engineering feat that makes wireless streaming possible!
Audio Quality Considerations
I'm curious about what kind of speaker is used for a wireless speaker. Does it make a difference if it's a subwoofer or tweeter?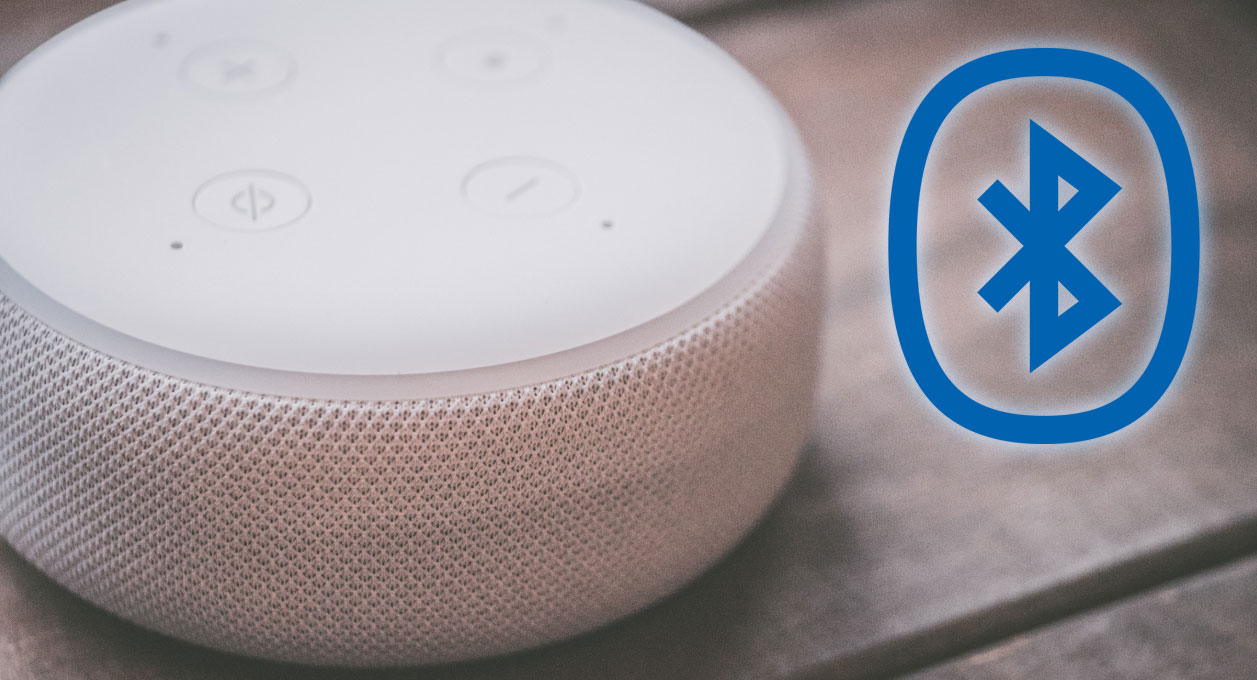 Frequency range is also important for audio quality. What kind of range should I look for in a good wireless speaker?
I also want to make sure I'm avoiding audio distortion. What are the best ways to ensure I'm getting crisp, clear sound?
I'm sure there are more audio quality considerations I should be aware of. I'm eager to learn more about how to get the best sound from my wireless speaker.
Speaker Type
When it comes to speaker types, there's a lot of variety out there.
I'm sure you've seen smaller speakers that are wireless and larger ones too.
The size of the speaker has an effect on audio quality so it's important to consider when selecting one.
Amplification systems or signal boosters can be added to enhance sound performance in some cases.
It all depends on your budget and what you're looking for—a small, portable device or something more powerful with great sound clarity?
Whichever option is best for you, just make sure to do your research first!
Frequency Range
Frequency range is another way to measure audio quality. It's the measurement of how low and high frequency sounds can travel through a speaker or amplifier system. This helps to determine what waveforms and sound waves will be heard at different volumes, which ultimately affects your listening experience.
When shopping for speakers, it's important to look out for their frequency range—the higher the better! You want something that can produce full-range sound from low bass notes all the way up to crisp highs without distortion or clipping.
Knowing this information ahead of time can help you make an informed decision about which product is right for you.
Audio Distortion
When talking about audio quality, distortion is an important factor to consider.
Distortion can be caused by a number of things, such as room acoustics or signal latency.
It's usually characterized by sounds that seem muffled or distorted, and it can take away from the overall listening experience.
The best way to avoid distortion is to make sure your speakers are placed in proper positions relative to each other and the walls of the room.
Also, try to reduce any potential delays between devices when streaming music.
Ultimately, understanding what causes distortion helps you create better sound quality for yourself and others around you.
Connecting Multiple Speakers
I'm sure you've heard of multi room audio, and how it can bring your music to life across multiple rooms in a wireless setup. But have you ever wondered how that works?
In this section I'll explain exactly what goes into creating an amazing multi room audio experience with wireless speakers.
Wireless speakers are connected via either Wi-Fi or Bluetooth technology. With the help of streaming services like Spotify and Apple Music, users can easily access their favorite songs on any device they choose. The main difference between these two types of connections is range: Wi-Fi has much greater reach than Bluetooth, but both provide reliable sound quality when properly configured.
To create a multi room audio system, all you need to do is connect each speaker to the same network using either Wi-Fi or Bluetooth depending on your preference and then stream the same song from your preferred streaming service at the same time – voila!
You now have full control over the music playing throughout your home without having to move around physical devices or wires. It's truly magical!
Battery Life And Power Requirements
Well, now that we've discussed connecting multiple speakers to the same device, let's move onto an important aspect of a wireless speaker – battery life and power requirements.
All portable or wireless speakers use a rechargeable lithium-ion battery as their main power source. This allows them to be used on the go without being tethered by cords and wires.
Charging speed varies greatly between different models but they all need some kind of external power source to keep them running. Some have USB ports for charging while others come with wall adapters.
It's worth noting that these batteries will eventually wear down over time, so you should always check the manufacturer's guidelines for how often and when it needs recharging if you want your wireless speaker to last for years before needing a replacement.
Having said that, there are plenty of options available which offer impressive battery lives even after extended periods of usage so this shouldn't be too much of a problem.
Frequently Asked Questions
What Is The Range Of The Wireless Speaker?
When it comes to the range of a wireless speaker, there are two major considerations: wireless interference and battery life.
Depending on your environment, you may find that walls, furniture or other objects interfere with the signal strength. The more obstacles between the device and the speakers, the shorter the range will be.
As far as battery life goes, most wireless speakers can last up to 6 hours depending on usage before needing to recharge.
How Easy Is It To Setup The Wireless Speaker?
Setting up a wireless speaker is super easy and there's no need to worry if you're not tech savvy.
All you have to do is make sure your device has bluetooth compatibility, then simply turn on the speaker and connect it with your device.
The audio quality of the pairing will depend on how close you are to the speaker; however, most modern models offer good sound even when connected from far away.
Is There A Limit To The Number Of Wireless Speakers That Can Be Connected?
When it comes to connecting multiple wireless speakers, there is a limit. This can be determined by your speaker's signal strength and interference issues.
Depending on the model of speaker you own, how many speakers you're trying to connect at once, and other factors like radio frequency interference from nearby devices or walls between them, you may find that having more than two connected causes sound quality issues.
It's best to test out your specific setup first before deciding if an additional speaker should be added.
Does The Wireless Speaker Support Voice Commands?
Yes, many wireless speakers do support voice commands. Whether or not yours does will depend on the Bluetooth compatibility of your speaker and if it's compatible with voice command software like Alexa or Google Home.
Additionally, sound quality is another factor to keep in mind when looking for a wireless speaker that supports voice commands – you want one with good sound quality so that your requests are heard clearly and accurately!
Does The Wireless Speaker Have Any Additional Features?
When it comes to wireless speakers, you can find a variety of features and capabilities.
Many of them come with stereo pairing, which means you can connect two or more speakers together for an even fuller sound experience.
You'll also get power output from the speaker, allowing you to customize your listening volume as needed.
Other features may include Bluetooth connectivity, so you can stream music directly from your device, as well as phone call functionality that lets you take calls right on your speaker!
Conclusion
In conclusion, wireless speakers offer a great way to enjoy music without being tethered to your device. With its range and easy setup process, it's no wonder that many people prefer using wireless speakers over traditional wired ones.
The ability to connect multiple speakers allows for an even more immersive experience and supports voice commands for hands-free control. Additionally, some models come with extra features like multi-room audio or built-in subwoofers that can take your listening experience to the next level.
All in all, wireless speakers are an excellent choice if you're looking for convenience and quality sound.