As a tech enthusiast, I'm always excited to explore the latest gadgets and gizmos. So naturally when Google Home Mini was released, I wanted to find out what this device was capable of!
Could it be used as a wireless speaker? After doing some research, I found that not only can you use the Google Home Mini as a wireless speaker, but there are also plenty of other features and functions that make it an incredibly useful device for your home. In this article, we'll look at how exactly you can set up your Google Home Mini to act as a wireless speaker.
What Is The Google Home Mini?
I'm sure you've heard of the Google Home Mini. It's a small, smart speaker made by Google that can be used to control other devices in your home and answer questions you have about various topics.
But what most people don't know is that it can also be used as a wireless speaker! With just a few simple steps, you can easily connect your device to the Home Mini and use it to play music or podcasts wirelessly.
Setting up the Home Mini for wireless use is surprisingly easy. All you need to do is open the Google Home app on your phone, select "Add New Device" from the main menu, then follow the prompts.
Once connected, audio quality should be excellent—the speakers are designed with high-quality components for clear sound reproduction. Plus, depending on how many Home Minis you own, you can sync them all together for an even better listening experience.
The Google Home Mini offers great convenience when it comes to playing music at home without having to plug in an extra device. And with its crisp audio quality and ability to connect multiple units together, it makes for a great addition to any household setup.
What Are The Benefits Of The Google Home Mini?
I'm sure you've heard of the Google Home Mini  it's a small, but powerful device that can do so much more than just sit on your desk. It has all the features of its bigger cousin, the Google Home including voice control and audio quality but in an even smaller package. So if you're looking for something that does more than just play music or make calls, this is definitely worth considering.
The biggest benefit of having a Google Home Mini is the ability to control your home with your voice. With simple commands like 'Hey Google,' you can ask questions, set reminders, adjust thermostat settings, check news updates, and even access streaming services such as Spotify and Netflix. Plus, the built-in microphone ensures accurate recognition of your requests every time.
In addition to its voice-control capabilities, the Google Home Mini also delivers impressive sound quality via two 3W speakers. You'll be able to enjoy crystal clear audio whether you're listening to podcasts or playing music from Pandora or YouTube Music. And because it supports multiroom playback, you can sync up multiple devices across different rooms for full surround sound experience without any additional setup required.
How To Set Up Your Google Home Mini As A Wireless Speaker
I'm so excited to get my Google Home Mini set up as a wireless speaker!
First, I need to make sure it's connected to my Wi-Fi network.
Then, I'll need to pair it with my other devices so I can start streaming my music.
It should be pretty straightforward, but if I run into any issues I know I can find help online.
Let's get started!
Connecting To Wifi
Setting up your Google Home Mini as a wireless speaker is an incredibly simple process.
First, you'll need to make sure that the device is connected to your home's Wi-Fi network. This may require troubleshooting if there are any connectivity issues but this should be relatively straight forward and easy to do with the help of the app or website associated with your router.
Once connected, you can begin streaming music right away and enjoy great sound quality! However, it's important to note that due to its small size, the audio output will not be as loud or powerful as other dedicated speakers.
That said, it still provides plenty of volume for smaller spaces or background noise while enjoying other activities at home.
With all that being said, setting up your Google Home Mini as a wireless speaker requires little effort and delivers fantastic results.
Pairing Devices
Once you're connected to your home's Wi-Fi network, the next step is pairing additional devices. Fortunately, Google Home Mini has Bluetooth compatibility which makes it easy to connect almost any device. This way, you can stream music from a variety of sources and enjoy great audio quality!
You can easily pair the device with your phone or laptop by simply searching for the Google Home Mini on their respective bluetooth settings page. After that, all you have to do is select "connect" and start streaming in no time.
You may also be able to use other compatible apps like Spotify or Apple Music so that you can play music directly from them as well. All you need to do is log into these services using your account information and then link up the app with your Google Home Mini speaker.
Once everything is set up properly, sit back and relax because now you can listen to some high-quality tunes without having to worry about wires getting tangled up everywhere!
Using Google Home Mini as a wireless speaker requires minimal effort but provides great results; giving you an enjoyable musical experience at home anytime you want it!
How To Connect Your Phone To The Google Home Mini
Now that you've set up your Google Home Mini as a wireless speaker, it's time to start exploring the different options available for connecting your phone or other devices.
If you're looking for high audio quality without any hassle, then Bluetooth is probably the way to go. All you need to do is pair your device with the Google Home Mini and play music right away. It really couldn't be simpler!
If you don't have Bluetooth capabilities on your device – or if you just want more flexibility in how you connect – there are also alternatives such as Chromecast Audio and 3.5mm cables.
Connecting via Chromecast Audio gives you access to services like Spotify and Pandora, while using a cable still allows you control of volume levels directly from your device itself. Whatever method works best for you will depend on individual preferences, so take some time experimenting before settling on one particular option.
Whichever connection type you choose, rest assured that no matter what you'll be able to enjoy all the great features of the Google Home Mini when listening to music wirelessly. You can easily switch between tracks, manage playback controls and even adjust your home's temperature from the comfort of your couch – now who doesn't love convenience?
Tips For Optimizing Your Google Home Mini's Performance
Hey everyone! Are you looking to get the best sound quality and performance out of your Google Home Mini? Well, you've come to the right place.
Here are some tips for optimizing your Google Home Mini's audio quality and smart features.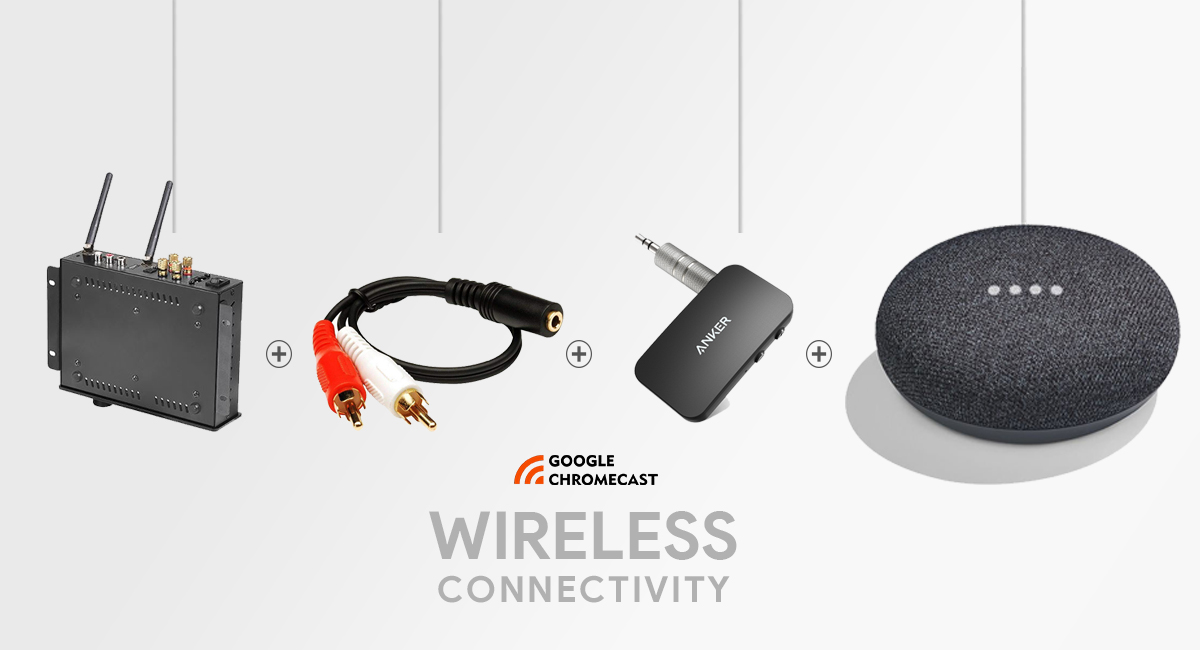 First, make sure that your Google Home Mini is positioned correctly in relation to walls or other objects so as not to obstruct its sound waves. This can help ensure that it produces a clean, crisp sound throughout the room. Additionally, if possible try positioning your speaker on a raised surface like a shelf or stand – this will help improve its overall volume levels and clarity.
Next, take advantage of all the smart features available on the device. You can customize settings such as equalizer presets, bass boost options, and voice recognition accuracy which should definitely improve your listening experience.
Finally, don't forget about software updates either; they may contain bug fixes and new features that could further enhance your overall user experience with Google Home Mini.
So there you have it – three simple tips for getting peak performance from your Google Home Mini! Try them out today and enjoy better audio quality than ever before!
Frequently Asked Questions
Does The Google Home Mini Work With All Music Streaming Services?
Yes, the Google Home Mini is compatible with a variety of music streaming services. It offers high-quality audio and voice recognition capabilities that make it easy to access your favorite tunes.
Whether you're looking for something specific or just want to hear some background noise in the room, the Google Home Mini has got you covered! With its powerful speaker system and intuitive design, this device is sure to provide an enjoyable listening experience.
Does The Google Home Mini Support Bluetooth Connectivity?
Yes, the Google Home Mini does support Bluetooth connectivity.
This means that you can enjoy a portable and hands-free experience with your music or audio content.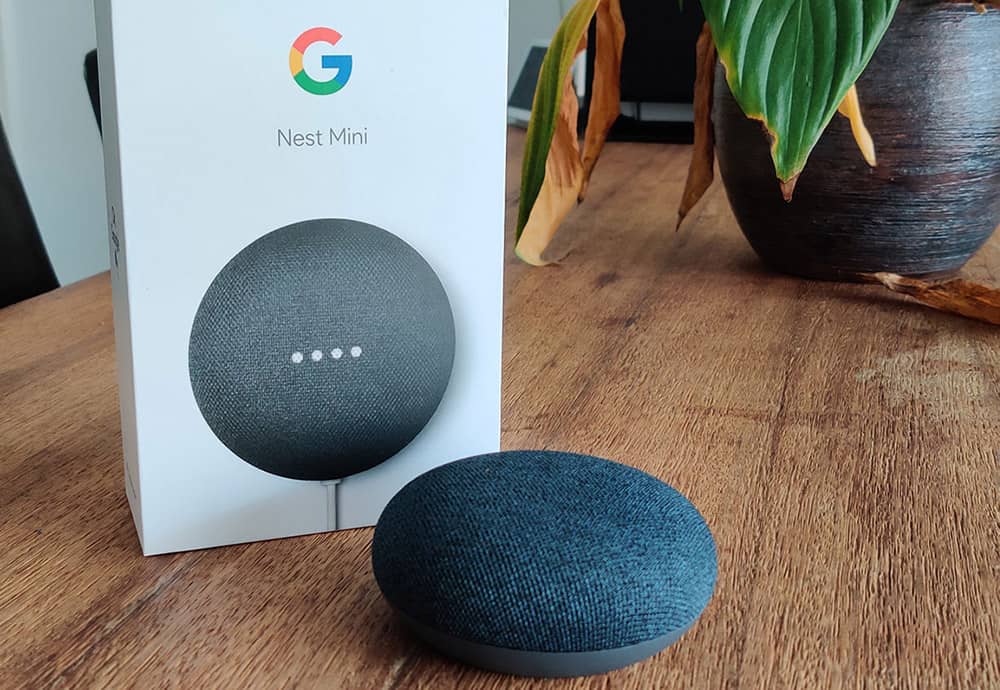 You'll be able to control it using voice commands for easy access no matter where you are.
Whether you're at home or on the go, the Google Home Mini is great for enjoying your favorite tunes without having to worry about cords!
Is The Google Home Mini Compatible With Apple Products?
Yes, the Google Home Mini is compatible with Apple products!
You can stream music, podcasts and more using voice control.
The device also supports multi-room audio so you can sync up multiple mini devices throughout your house for an immersive sound experience.
So whether it's on iOS or Android, you can easily access your favorite content with just a few simple commands.
What Is The Battery Life Of The Google Home Mini?
The Google Home Mini is a great little device that packs a lot of power in its tiny frame. It has impressive sound quality and the battery life isn't too shabby either.
With average power consumption, you can expect around 5-6 hours of use before needing to be recharged. That's plenty long enough for most activities like listening to music or chatting with family members.
Plus it takes only about two hours to fully recharge so you don't have to wait long if you want to keep using your Google Home Mini!
Is The Google Home Mini Waterproof?
The Google Home Mini is not waterproof, but it does have a rugged design.
It has an IPX4 rating for splash resistance and can withstand minor spills near the base of the device, so you don't need to worry if you accidentally spill your drink on it.
However, it is important to keep in mind that this device isn't designed with heavy-duty waterproof ratings, so make sure to avoid long exposure to moisture or liquids at all times.
Conclusion
In conclusion, the Google Home Mini is a great choice for those looking to add wireless audio streaming capabilities to their home. It works with major music streaming services and easily connects via Bluetooth to most devices. Additionally, it's compatible with Apple products and offers decent battery life.
Although the device isn't waterproof, its small size makes it easy to move around your home or even take on trips. All in all, the Google Home Mini can make a great addition to any household as an affordable and reliable wireless speaker solution.