Hey everyone! I'm sure many of you have heard about Alexa and its capabilities. But did you know that it can also be used as a wireless speaker?
In this article, we'll explore the benefits of using Alexa for music streaming and how to set it up correctly. We'll also discuss some pros and cons so you can make an informed decision on whether or not Alexa is suitable for your needs.
So let's get started!
What Is Alexa?
I'm sure you've heard of Alexa. But what is it, really?
Well, Alexa is a virtual assistant designed by Amazon that uses speech recognition and voice commands to help its users manage their daily lives with ease. It can read out news headlines or the current weather forecast and answer questions about almost anything.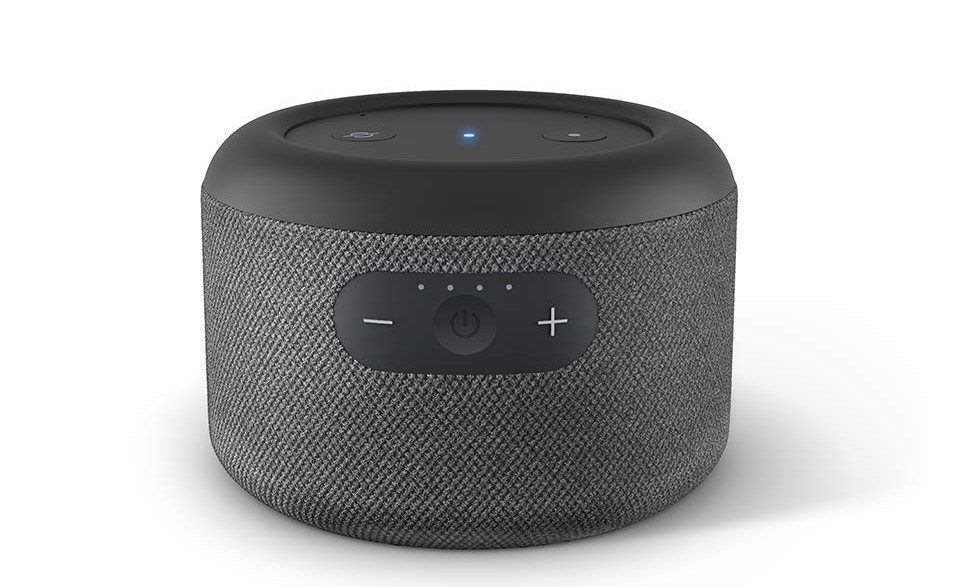 Plus, with Alexa's wireless speaker capability, you can play your favorite songs throughout your home without ever having to lift a finger.
Alexa's user experience focuses on simplicity – just say "Alexa" followed by your command or question and she will respond immediately. With so many features available like playing music from streaming services such as Spotify and Pandora, setting reminders for yourself, creating lists, ordering food from restaurants near you, controlling compatible smart devices in your home and much more – it's no wonder why people are embracing this technology into their everyday lives!
Whether you're looking for assistance around the house or want to take advantage of all of Alexa's amazing capabilities – there's something here for everyone.
So why not give her a try today? You won't regret it!
Benefits Of Using Alexa As A Wireless Speaker
Well, as we learned in the previous section, Alexa is Amazon's intelligent personal assistant. This means that it can do a lot more than just act as a wireless speaker – but that doesn't mean that this isn't an option.
In fact, one of the main benefits to using Alexa as a wireless speaker is its portability. Because you can access Alexa through any device with internet connection, you don't have to worry about lugging around bulky speakers or worrying about tangled wires while traveling.
Another benefit to using Alexa as your go-to wireless speaker is voice control. With Alexa, all you need to do is ask and it will play whatever music or podcast you'd like without needing to fumble with buttons on your phone or computer. It's easy and convenient; plus, if you have an Echo Dot device or other compatible product, you'll get great sound quality too!
Overall, having Alexa as your wireless speaker gives you the freedom of convenience when listening to audio content no matter where you are – at home or away from home. Plus, with voice control capabilities there's no hassle trying to figure out how to work multiple devices so that everything plays nicely together.
Setting Up Alexa As A Wireless Speaker
Yes, Alexa can be used as a wireless speaker.
With streaming options like Amazon Music, Apple Music, and Spotify available, you have access to thousands of songs at your fingertips.
All you need is an internet connection and the Alexa app on your phone or tablet in order to get started.
Once connected, use simple voice commands to control what music plays from any room in your house.
You can even ask Alexa to play specific genres, albums or artists that you enjoy listening to.
With Alexa acting as your virtual DJ, it's easy to create a party atmosphere with just a few words spoken aloud.
And if friends drop by unexpectedly, no problem – just ask Alexa for some background music without having to scramble around looking for CDs or searching through streaming libraries online.
As long as everyone has their device hooked up to the same network, they too can join in on the fun using their voice commands!
No matter how big or small your space may be, there's never been an easier way to get great sound quality playing throughout every corner of it than with Alexa as a wireless speaker.
So go ahead and let loose – Alexa will make sure the perfect soundtrack is always playing!
Pros And Cons Of Using Alexa As A Wireless Speaker
Using Alexa as a wireless speaker certainly has its advantages. For one, it is cost efficient – you don't have to buy an expensive sound system or worry about additional costs like installation services when using Alexa.
Furthermore, the convenience of being able to control your audio with just your voice can be quite appealing. You don't have to spend time searching for different tracks, setting up complex stereo systems, and all that jazz; simply speak your command and Alexa will do the rest!
Another benefit of using Alexa as a wireless speaker is its sound quality. It uses advanced technology to deliver crisp sound without distortion in any part of the spectrum whether you are playing rock music or classical tunes. The speakers also come with built-in equalizers so you can adjust the settings according to your preference.
This means that no matter what genre of music you're into, you will always get optimal sound from Alexa.
Overall, using Alexa as a wireless speaker can provide great value at a very reasonable price point and allow users to enjoy their favorite songs with ease and convenience. Whether listening through headphones or connecting it directly to other devices in the home, this device offers exceptional performance every time.
Conclusion
All in all, Alexa can be an excellent wireless speaker.
Its advanced technology and user-friendly interface make it a reliable device for any listening experience.
Whether playing music from streaming services or just providing background noise, this voice assistant does an admirable job of delivering audio quality that's sure to please most users.
With its ever-growing library of capabilities, Alexa is the perfect companion for anyone looking for a wireless speaker with plenty of features and flexibility.
Frequently Asked Questions
Does Alexa Have A Range For Wireless Speakers?
Yes, Alexa does have a range for wireless speakers.
Generally speaking, the audio quality of your speaker will depend on how far apart it is from the device that's connected to WiFi.
If you're having connectivity issues, make sure that you keep the two devices within 10 feet or less from each other- this should help with avoiding any interference and optimizing sound clarity.
With Alexa as your wireless speaker, you can enjoy high-quality audio without needing to worry about distance creating problems with connection or audio quality.
Can Alexa Be Used For Other Activities Aside From Being A Wireless Speaker?
Yes, Alexa can be used for much more than just being a wireless speaker.
In addition to its ability to stream music wirelessly and respond to voice commands, Alexa also provides you with access to thousands of skills that allow you to do many different tasks from controlling your smart home devices to ordering food online.
You can even use Alexa as an alarm clock or timer!
So if you're looking for something beyond the traditional wireless speaker setup, then go ahead and explore all that Alexa has to offer.
Is Alexa Compatible With All Devices?
Yes, Alexa is compatible with many devices.
It can be used to control home automation systems, audio and video streaming services, and more.
Plus, it's relatively affordable compared to other wireless speaker solutions out there.
Battery life also isn't an issue; its rechargeable Li-ion battery typically lasts up to 12 hours of continuous playback time.
So whether you're using your device for music or something else entirely, Alexa has got you covered!
Does Alexa Require An Internet Connection To Use As A Wireless Speaker?
Yes, Alexa requires an internet connection to use as a wireless speaker.
To get the most out of your audio quality, you'll need to connect it via bluetooth or Wi-Fi.
When connected, you can stream music from services such as Amazon Music and Spotify.
You also have access to thousands of skills that provide additional functionality like playing podcasts or setting alarms.
All in all, having an internet connection is essential for getting the best performance out of your Alexa enabled device.
How Secure Is Alexa When Used As A Wireless Speaker?
Using Alexa as a wireless speaker is incredibly secure.
With voice recognition, your data and audio will only be sent to the device you're connected to when it hears your wake word.
Additionally, Bluetooth connections are encrypted, so even if someone were able to intercept your signal, they wouldn't be able to access any of your information or audio files.
You can rest assured that using Alexa as a wireless speaker is safe and secure for all users.
Conclusion
Yes, Alexa can be used as a wireless speaker.
However, it is important to take into account whether or not your device is compatible with Alexa and if you have an internet connection available before using it in this way.
Additionally, using Alexa as a wireless speaker comes with certain security risks that should be taken into consideration before making the decision to use it in that capacity.
Overall, while Alexa can potentially be used as a wireless speaker, care must be taken to ensure all of the necessary criteria have been met and that any potential security concerns are addressed.
With the proper precautions taken, Alexa can make for an excellent addition to any home audio system.