I'm sure most of us have heard about wireless speakers and how they are becoming increasingly popular. But what's the big deal? Are wireless speakers actually better than their wired counterparts? I think it's time to take a closer look at this question and see if we can come up with an answer. In this article, I'll discuss some of the pros and cons of both types of speakers to help you decide which is best for your needs.
We'll start by examining the advantages that wireless speakers offer, including portability, convenience, and connectivity options. Then we'll explore some potential drawbacks associated with wireless designs such as sound quality issues or interference from other devices.
Finally, I'll provide my own opinion on whether wireless speakers are truly better than wired ones.
Advantages Of Wireless Speakers
I absolutely love wireless speakers. They offer so many advantages over their wired counterparts, it's hard to choose which one is better!
One of the main benefits of using a wireless speaker is portability. With no wires or cables necessary for setup, I can place my wireless speaker anywhere in the room without having to worry about tripping over cords and creating an unsightly mess. Additionally, most wireless models come with long-lasting batteries that make them ideal for taking outdoors – perfect if I want to bring some great music along on a picnic!
Another reason why I prefer wireless speakers is because they are incredibly easy to connect. Whether I'm connecting multiple devices wirelessly at home or streaming audio from my smartphone when out and about, all it takes is a quick tap of a button and I'm good to go! This convenience makes hosting parties and get-togethers much simpler too; there's no need to fumble around with tangled cords or search for outlets anymore.
Overall, wireless speakers have revolutionized the way we listen to music today. Not only do they provide excellent sound quality but also give me the freedom of setting up anywhere without worrying about messy wires getting in the way – all while being able to take it wherever life takes me!
Disadvantages Of Wireless Speakers
I personally find that there are some disadvantages to using wireless speakers. One of the main ones for me is audio latency, which can lead to an overall delay in sound compared to wired systems. This could be a problem if you're trying to sync up music with visuals or playing video games and need fast reaction times.
Another issue I've come across is signal interference from things like Wi-Fi connections, Bluetooth devices, and other forms of electronics around the house. Interference can cause distortion in the sound quality or even complete disconnections between the speaker and device.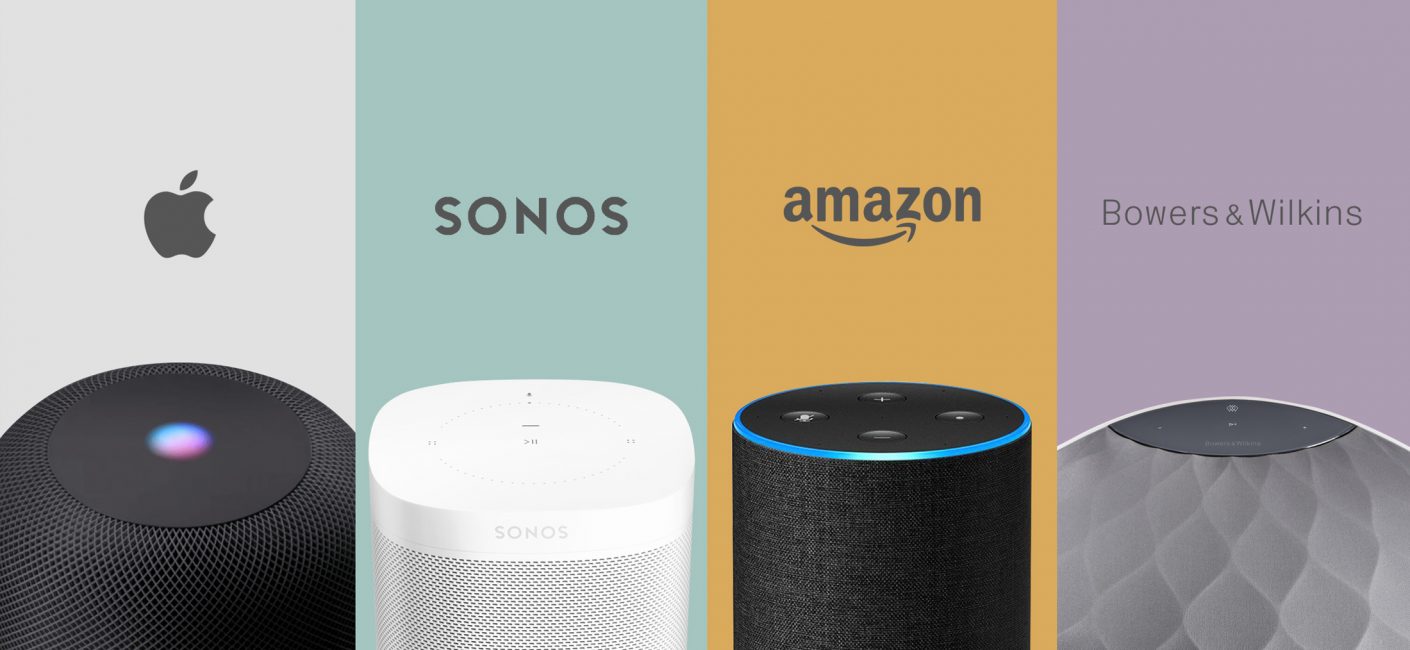 Another thing about wireless speakers that can be off putting is cost. They tend to be more expensive than their wired counterparts due to additional features such as portability and longer range capabilities. The batteries they use also add onto this price tag as they need regular replacements after so many hours of playtime. If you want high end models with advanced features then you may have no choice but to pay extra for them.
In summary, wireless speakers do have some drawbacks when it comes to audio latency, signal interference, and higher costs compared to wired ones. However, these issues don't always outweigh the convenience of using wireless technology – something that's becoming increasingly popular among consumers today.
Sound Quality Considerations
To move on from the disadvantages of wireless speakers, it's important to consider sound quality when deciding if a wired or wireless speaker is right for you.
While some people may be content with average audio, others might want enhanced sound that comes with augmented reality. The portability impact can also play an important role in making your decision.
When looking at sound quality, both types of speakers come with their own pros and cons. Wired speakers tend to have better sound quality than wireless options because they are not subject to any form of interference like Bluetooth connections can sometimes experience. However, many modern wireless speakers offer impressive fidelity which can provide great experiences and make them suitable for home theater systems as well.
Augmented reality adds another layer to these considerations since it allows users to experience more immersive sound by using technologies such as binaural recording and 3D audio processing.
Portability will depend heavily on what type of activity you plan on doing while listening to music. If you need something compact and easy to transport so you can take your tunes wherever you go, then a portable Bluetooth speaker might be the way forward. But if staying put in one place isn't an issue and aesthetics matter more, then going for wired speakers could be the best solution due to their better overall performance compared to smaller Bluetooth models.
In the end, there are numerous factors involved when trying to determine whether wired or wireless speakers suit your needs better; from sound quality and technology features down to portability impacts, each individual's preferences must be taken into account before making a final decision.
Connectivity Options
I'm trying to decide if I should invest in wireless speakers or stick to wired ones.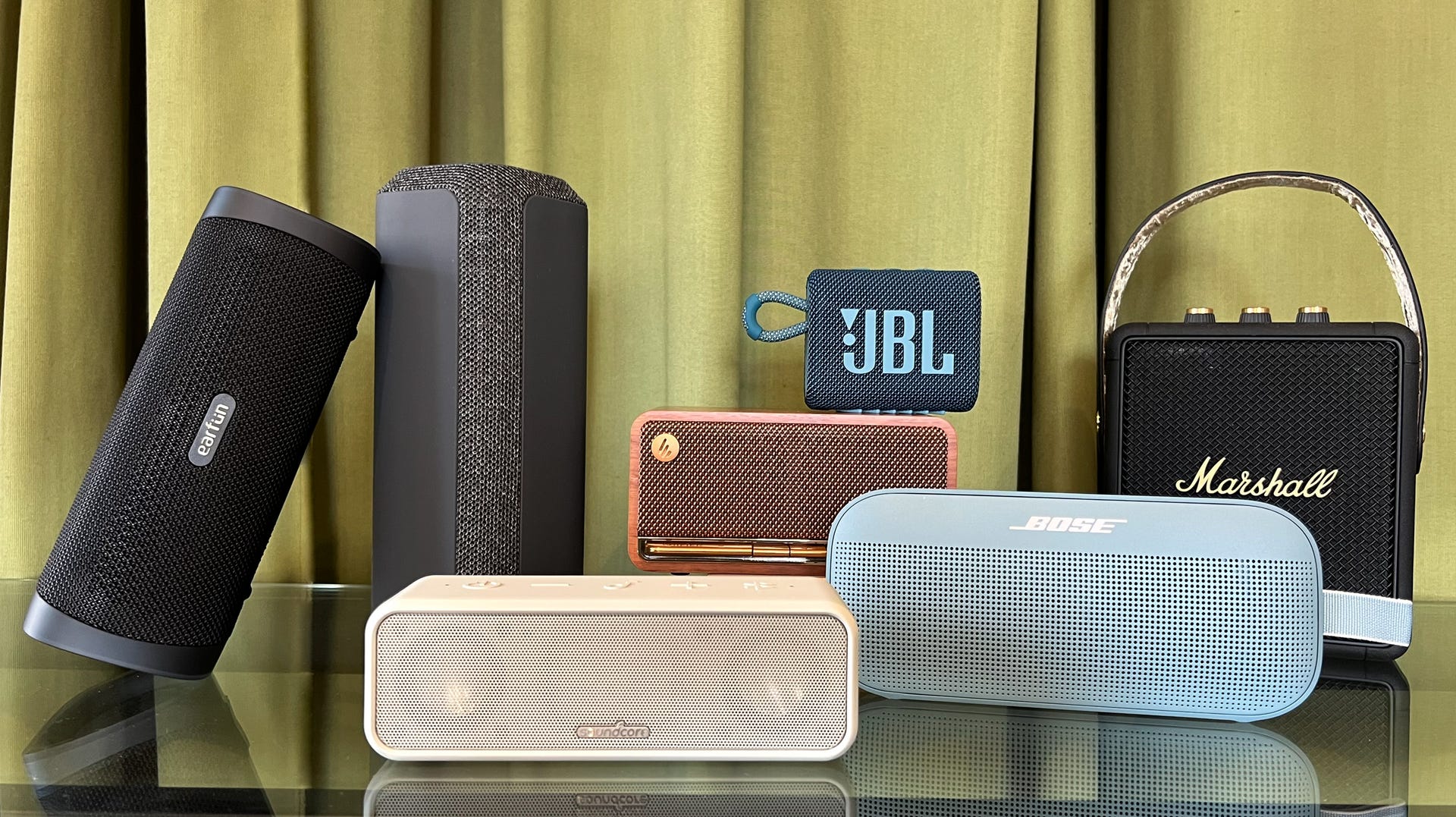 I know that Bluetooth and Wi-Fi are the two main connectivity options, so I'm wondering which one is better.
I'm leaning towards Wi-Fi because I don't want to worry about having to keep pairing my device every time I use it.
But I'm still not sure if that's the best option for me.
Bluetooth
When it comes to wireless speakers, Bluetooth is a great connectivity option.
Setting up bluetooth speakers can be incredibly easy, depending on the device you're using: just turn them on and pair them with your phone or laptop in seconds!
This makes it an ideal choice for those who are looking for convenience when setting up their sound system.
The battery life of bluetooth devices also tends to last much longer than wired ones, so they're perfect if you want to move around while listening to music.
With that said, however, there may be cases where wired connections can provide better audio quality — but overall, bluetooth has its advantages too.
All in all, this technology provides users with reliable connection options without compromising their ease of use.
Wi-Fi
Now, let's talk about Wi-Fi.
It's another great connectivity option for those looking to avoid the hassle of cables and wires.
While it does tend to suffer from radio interference more than Bluetooth, this is usually only an issue when there are multiple devices in close proximity using the same frequency band.
Additionally, its battery life is typically longer than that of wired connections as well — making it perfect if you want your device away from a power outlet or on the go.
All in all, Wi-Fi offers plenty of advantages over traditional methods without sacrificing quality or ease of use.
Final Thoughts On Wireless Vs. Wired Speakers
It's clear that both wired and wireless speakers have their benefits.
When it comes to sound quality, wired speakers are often the way to go; however, with advances in technology, many people are opting for convenience over quality when choosing a speaker.
For those who prioritize cost efficiency and mobility benefits, wireless speakers can be a great option!
Wireless speakers provide an array of features that wired speakers do not.
The ability to move them around easily is one of the most attractive aspects of this type of audio device.
Furthermore, they offer a variety of connectivity options such as Bluetooth or Wi-Fi allowing users to access streaming services from any room in the house without having to manually connect each individual speaker.
At the end of the day, finding the perfect audio setup depends on personal preference and lifestyle needs.
Whether you pick wired or wireless will depend on your budget and what kind of flexibility you need for listening music throughout your home.
Frequently Asked Questions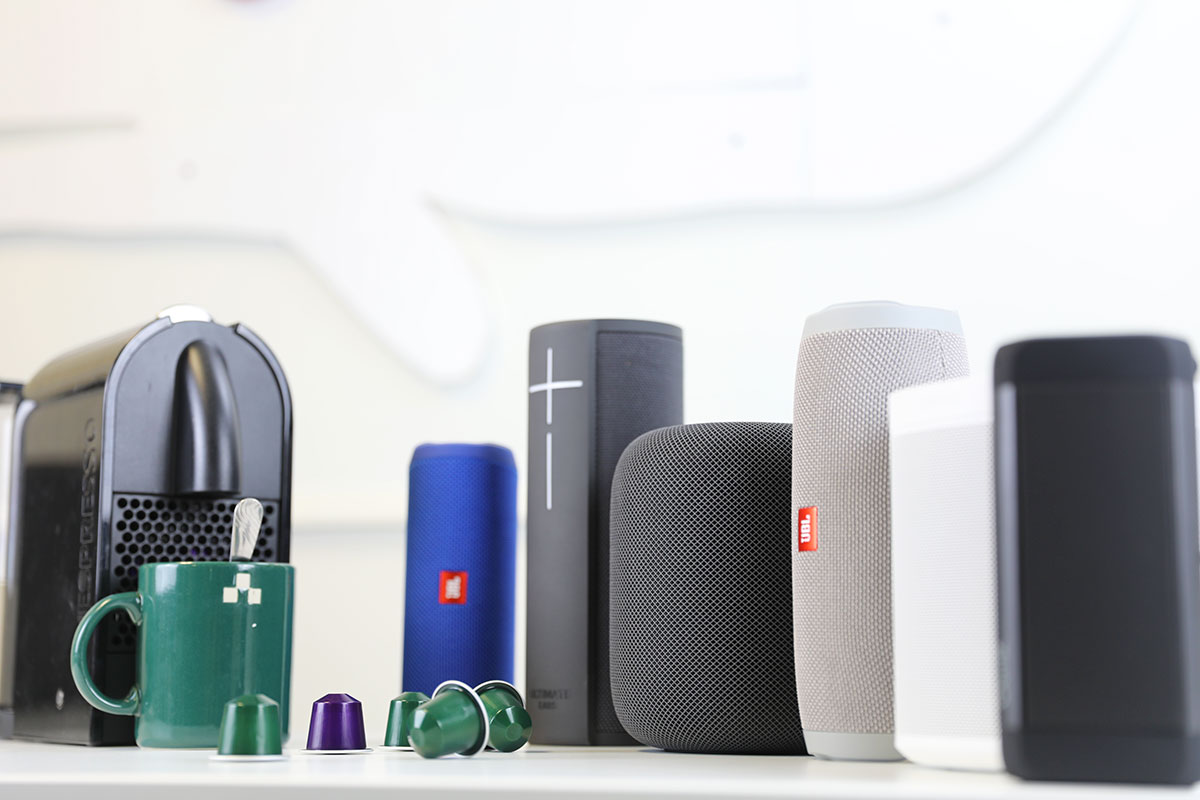 Which Type Of Speaker Is More Affordable?
When it comes to comparing which type of speaker is more affordable, portability and sound quality are two important factors.
While wired speakers tend to provide higher-quality sound, they may not be as portable due to the need for cables.
Wireless speakers offer greater convenience because you don't have to worry about connecting them with cords, but they also come at a higher price point.
Ultimately, your choice between wireless or wired largely depends on what you're willing to spend and how much mobility you'll need from your audio setup.
How Do Wireless Speakers Compare To Bluetooth Speakers?
When it comes to wireless speakers vs. bluetooth speakers, there are a few key areas of comparison.
Sound quality is an important factor when deciding which type of speaker to purchase, and most people find that the sound quality offered by wireless speakers is superior to that of bluetooth speakers.
Additionally, you'll want to consider battery life when making your decision; in general, wireless speakers tend to have longer battery lives than bluetooth speakers.
Ultimately it depends on what features are most important to you when choosing between these two types of speaker systems.
Is It Difficult To Set Up Wireless Speakers?
Setting up wireless speakers isn't hard at all! In fact, most of the time it's a pretty straightforward process.
All you need to do is plug in your speakers and connect them to your device using Bluetooth or Wi-Fi.
Then you're ready to enjoy great sound quality without any interference issues.
So if you want high-quality audio without having to fuss with wires, then wireless speakers are definitely worth considering!
Are Wireless Speakers Compatible With All Kinds Of Audio Devices?
Yes, wireless speakers are compatible with all kinds of audio devices.
High end models come equipped with a variety of connections to ensure compatibility across different types of devices.
Plus, you don't have to worry about the sound quality being compromised since most wireless speakers offer great sound clarity regardless of your device.
So if you're looking for convenience and top notch sound quality, then wireless speakers might be the way to go!
Are There Any Safety Concerns With Using Wireless Speakers?
When it comes to safety concerns with wireless speakers, the biggest worry is usually interference from other electronic devices.
Since they use radio waves and Bluetooth technology, there's always a chance that the connection can be affected by other sources of wireless interference.
This could cause sound distortion or even complete signal loss if not properly managed.
To prevent this from happening, you should make sure you're using your speaker in an area that doesn't have any competing signals like Wi-Fi routers or microwaves.
Additionally, some areas may require specific certifications to ensure your device won't interfere with emergency services such as fire alarms or medical equipment.
Overall, while there are potential risks associated with using wireless speakers, taking necessary precautions will help keep them functioning safely and without issue.
Conclusion
In conclusion, it really depends on the person when deciding whether wireless speakers or wired ones are better.
For those who want to save money and don't mind having a few wires around their home, then wired speakers may be the way to go.
On the other hand, if you're looking for convenience, portability and easy set up, then wireless speakers are definitely worth considering. They also provide additional features such as being compatible with many different audio devices and not requiring any extra safety precautions.
Ultimately, no matter which type of speaker you choose I'm sure you'll enjoy listening to your favorite music in great quality!